"Een praktische benadering om de kennis over hydrotherapie te verbeteren"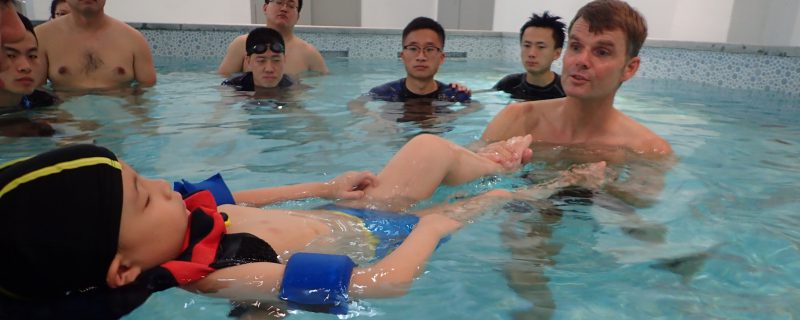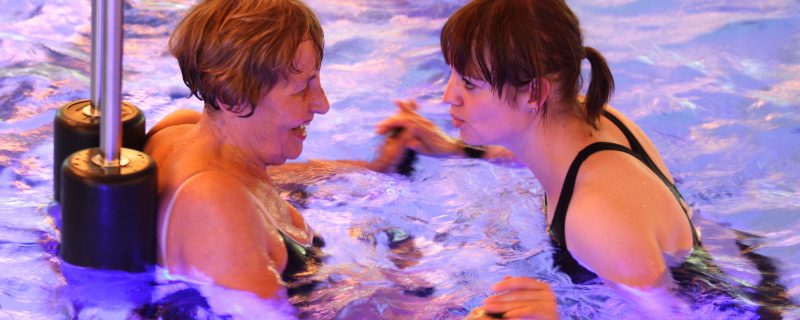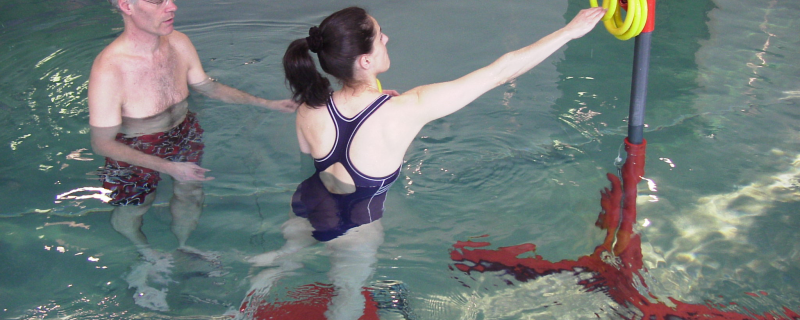 Vanwege de Covid-19 crises zijn (bijna) alle fysieke trainingsbijeenkomsten afgelast of uitgesteld. Een aantal initiatieven echter zijn verplaatst naar een online omgeving:
Bekijk het actuele online webinar aanbod
Hydrotherapie Workshops en cursussen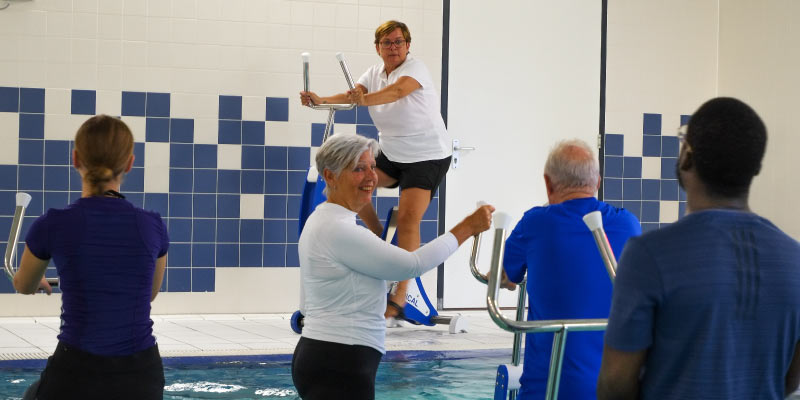 Hydrotherapie, of anders gezegd; therapie in water richt zich op behandelingen en oefeningen uitgevoerd in water. De gewichtloosheid van het lichaam in combinatie met verwarmd water maakt hydrotherapie uitermate geschikt voor patiënten met een lichamelijke- of verstandelijke beperking of in het geval van blessures. Zodoende dient het als een uitermate geschikt middel ter versterking van het revalidatieproces of het verhogen van de kwaliteit van leven.
EWAC Medical vindt dat kennisdeling in combinatie met de juiste apparatuur de sleutel is tot het verbeteren van behandelingen. Door actief deel te nemen in deze kennisdeling en het bieden van handvatten voor het gebruik van accessoires, zet EWAC Medical zich in om een ieder te helpen zich te kunnen verbeteren in het begeleiden van cliënten en/of patiënten in het water.
Programma Hydrotherapie Workshops in Nederland
EWAC Medical organiseert workshops met verschillende thema's in samenwerking met diverse trainers en revalidatiecentrums, ziekenhuizen en verzorgingtehuizen. In-company workshops zijn beschikbaar op aanvraag.
21 tot 23 oktober 2020 | Workshop Water Specifieke Therapie – Halliwick (Tien Punten Programma) Covid-19 Special
Overzicht van eerdere workshops

Voor wie?
Deze hydrotherapie workshops biedt een waardevolle verdieping van vakkennis voor iedere (beginnend) fysiotherapeut, begeleider, bewegingsagogen, hydrotherapeuten of PMT'er die betrokken of geïnteresseerd is in hydrotherapie. Dit neemt niet weg, dat elke geïnteresseerde (zonder of met een vooropleiding) zich kan inschrijven.
Kosten
Neem contact met ons op om navraag te doen over de kosten
Aanmelden
Wilt u op de hoogte worden gehouden over mogelijke workshops? Stuur een e-mail naar medical@ewac.nl.